---
This week
Talks to avoid second winter of India-China border conflict end in acrimony
Troops of both nations will spend second winters in high-altitude border zone after deadly 2020 winters Read more on independent.co.uk
---
India Says No Resolution Found in 13th Round of Military Talks With China Over Border
The 13th round of talks between India and China broke down again on Sunday as both countries continue tried to resolve the ongoing military standoff over the western section of the China–India border. Read more on ntd.com
---
India, China Military Talks Collapse:
India, China 13th round military-level border talks collapse, New Delhi says "Chinese side wasn't agreeable to constructive suggestions" Read more on ndtv.com
---
---
Last week
How much of your savings should you have in India?
With a population of 1.4 billion, a rising middle class and some of the fastest-growing companies in the world, India has long been touted as the next great pla Read more on thetimes.co.uk
---
India woos chip-makers with Taiwan and Quad on its side, as it takes on China
But for the plan to work, India must first address its governance issues, chip-making inexperience and the costs involved to take on Chinese firms, analysts say. Read more on scmp.com
---
India to Build Deep Water Port Terminal in Sri Lanka to Counter Beijing's Influence
An Indian company has signed a contract worth US$700 million to build a strategically important deep-water container terminal … Read more on theepochtimes.com
---
I warned you that China would come crashing down. I'm backing India instead
Chinese whispers that a Shenzhen property developer might collapse under $300 billion (£219 billion) debts have shocked stock markets around the world. Read more on thetimes.co.uk
---
India tells China border troop pullback needed for better ties
India's FM says relations will only develop when both countries pull their troops back from disputed Himalayan border. Read more on aljazeera.com
---
Indian think tank reveals depth of Chinese influence operations in world's largest democracy | Taiwan News | 2021-09-06 12:15:00
Expert says Bollywood compromises on Chinese territorial claims just as Hollywood does | 2021-09-06 12:15:00 Read more on taiwannews.com.tw
---
Do China's ambitions in Indian Ocean go beyond protecting trade?
China has built ports in Myanmar, Sri Lanka and Pakistan. Can India counter Beijing's economic diplomacy? Read more on aljazeera.com
---
Analysis: China, Pakistan, India jockey for position in Afghanistan's new Great Game
The Russian and British empires battled over Afghanistan in the 19th century, and the United States and the Soviet Union in the 20th. As the Taliban takes over in the strategic, landlocked nation, the new Great Game has Pakistan in control, with its ally China looking to cement its grip on the region. Read more on reuters.com
---
China, Russia, India, and pals agree to create virtual satellite constellation
Remote sensing data to be shared among BRICS bloc, so they can all watch the world from above Read more on theregister.com
---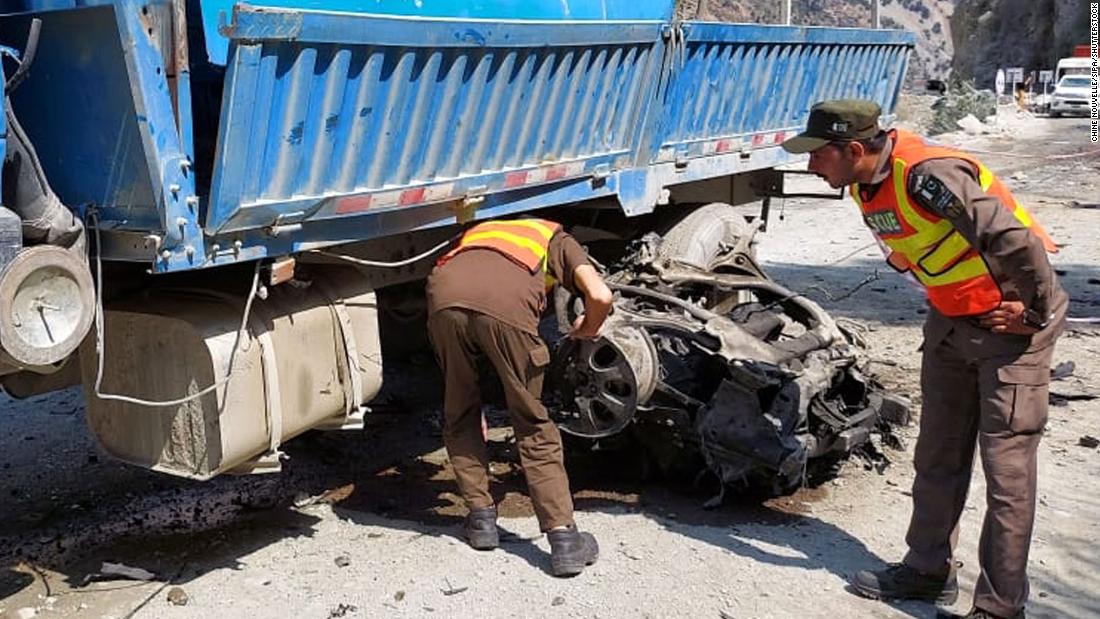 Pakistan's foreign minister blames Afghanistan and India for suicide attack on Chinese workers
Pakistan's foreign minister has accused India and Afghanistan of backing a suicide bombing which killed nine Chinese workers on July 14, and called for the remaining perpetrators to be handed over to Islamabad for trial. Read more on edition.cnn.com
---
Delays drive Great Wall Motor to pare India investment: Report
Decision comes after year-long wait for approvals after India decided to scrutinise Chinese investments, Reuters said. Read more on aljazeera.com
---
India, China to continue dialogue over disputed border
Thousands of soldiers have been facing off since April 2020 on the Line of Actual Control Read more on dhakatribune.com
---